"The collaboration with Reitz O'Neill has always been very easy, straightforward and target-oriented. They offer the beauty of a small, focused and dedicated "recruiting boutique". We were able to fill several positions in due time and with great results. What impressed me was that I really felt Eckhard tried to solve our recruiting problem and did not push for any candidate, nor was he in a rush or wanted to "close". He listened, he advised, he consulted and he also asked us to maybe reevaluate pros and cons. It is the long-term result which counts - for Eckhard, as well as for us."
VP Marketing & Sales, Orthopaedic Industry
How the Boutique Consulting adds value to your business
With our hands-on approach and thorough understanding of your business we are able to match the right candidates to your needs:


• Aiming for the long-term result is what counts when your goal is sustainable growth.
 
• Our consultants present the most suitable candidates to you after a robust selection process. This facilitates the client's decision making in building a team of committed professionals.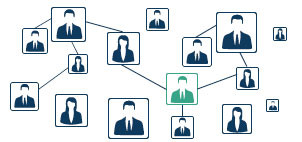 Our focus is on the interests of the client and not a quick-fix for the business. This is what attracts customers and matters most to us:

• We take on board the client's specific needs and adapt to any changing circumstances during the process right up to successful conclusion."

• Our clients are often surprised about our speed and dedication.
Helping you to
sharpen your strategy,

meet transformational challenges,

win through people and

prepare for the future.